Lighting & Upgrades by Trained Professionals
#1 Electrical Lighting Specialists
Transform Your Space With upgraded Lighting
The right lighting can transform any space, creating ambiance, enhancing productivity, and improving safety. But when your lights start to flicker or fail, it can be a major headache. That's where Revamp Electric comes in.
As your go-to lighting electrician, Revamp Electric is here to provide expert lighting upgrade and installation services. Whether you need a simple bulb replacement or a complete lighting overhaul, our team of highly skilled electricians is here to help.
We understand that lighting issues can be frustrating and disruptive. That's why we offer prompt and reliable service to get your lights back up and running as quickly as possible. Our experts use state-of-the-art equipment and techniques to diagnose and upgrade any lighting issue, ensuring that your space is well-lit and functioning at its best.
Revamp Electric is the best choice for all your lighting upgrade and installation needs. Contact us today to schedule your service and experience the difference that expert lighting service can make.
Highly Trained electricians
A crew so Professional you'll be sad to see them go
Double Safety checks on all work
Bring Your Home to Life With upgraded Lighting
Lighting Upgrades Options For Your Home
Upgrading your home's lighting can offer several benefits. First, it can improve energy efficiency and reduce your electricity bills. LEDs use up to 75% less energy than incandescent bulbs and can last up to 25 times longer. Additionally, using smart lighting technology, such as motion sensors and timers, can help reduce energy waste by ensuring that lights are only on when needed.
Second, upgrading your home's lighting can enhance the aesthetics of your living spaces. Proper lighting can create a warm and welcoming atmosphere, adding to the overall comfort and appeal of your home. Dimmer switches can create a more intimate and relaxing atmosphere in living rooms and bedrooms, while accent lighting can highlight artwork, architectural features, and other design elements. Overall, investing in lighting upgrades can improve your home's energy efficiency, comfort, and style.
At Revamp Electric we offer several lighting upgrade options including:
Contact us today to schedule your service and experience the difference that expert lighting Services can make.
Make your home stunning and safe
Upgrade your homes outdoor space
Upgrading your residential outdoor lighting can be a great way to enhance the beauty and security of your home. With advancements in technology, there are now a wide range of lighting options available that are more energy-efficient and cost-effective than ever before. Upgrading your outdoor lighting can not only improve the look and feel of your home but can also increase its value and appeal to potential buyers.
One popular upgrade for residential outdoor lighting is the installation of LED lights. LED lights use significantly less energy than traditional incandescent bulbs and can last up to 25 times longer. LED lights also come in a variety of colors and can be programmed to turn on and off automatically, giving you more control over your outdoor lighting. By making the switch to LED lights, you can save money on your energy bills and reduce your carbon footprint.
Another popular outdoor lighting upgrade is the installation of motion-activated lights. Motion-activated lights turn on when they detect movement, providing an added layer of security to your home. They can also help to deter potential intruders and prevent accidents by illuminating dark areas of your property. Motion-activated lights are also an energy-efficient option as they only turn on when needed, reducing unnecessary energy consumption.
Finally, upgrading your outdoor lighting with smart technology can provide even greater control and convenience. Smart lighting systems allow you to control your outdoor lights from your smartphone or tablet, enabling you to turn lights on or off remotely, adjust the brightness or color of the lights, and even set schedules for when the lights should turn on or off. Smart lighting systems can also be integrated with other smart home devices, such as security cameras and doorbells, to provide a more comprehensive and secure home automation system.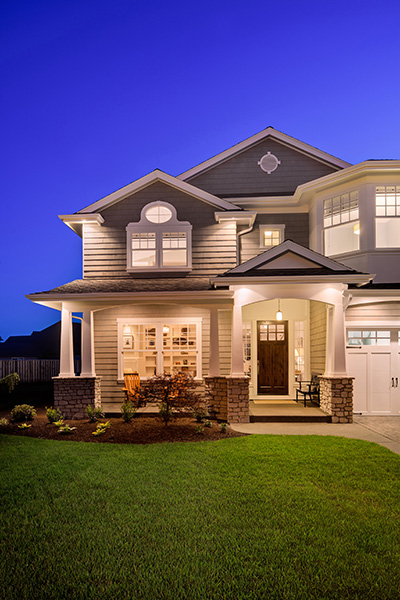 Realize your homes full potential
More upgrades for your home
We know there is more to your home than just lighting. That's why at revamp we offer even more upgrades for your home! From changing outlets to better match the color scheme of your home to adding an entirely new circuit to account for your electrical needs, we will have you covered!
Contact us today to schedule your newest home upgrades!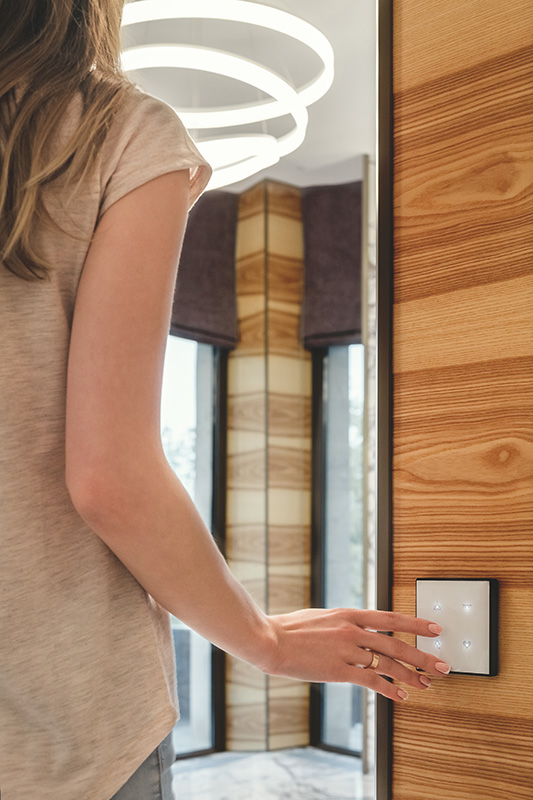 #1 Electrical Service Specialists